Neighbourhood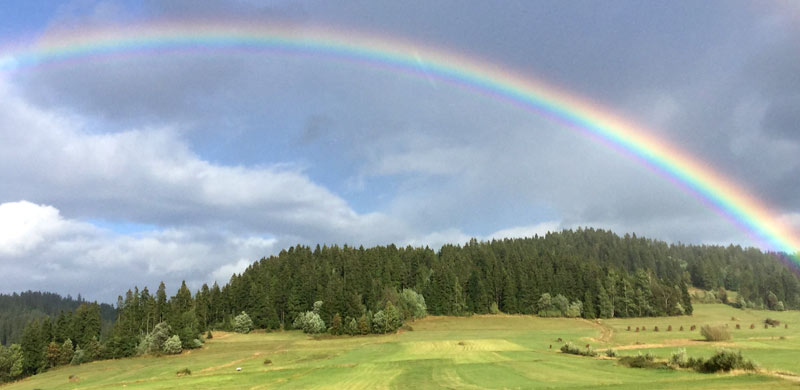 Willa Misiowa Chata has ideal location for spending your ideal vacation in any season. You can say it deserves A grade, because…
Within 5 kilometers from our house there are all ski areas of Bialka Tatrzanska, Bukowina, Jurgow and Czarna Gora. The nearest chair lift is in just 300 m walking distance. You can find more information on ski areas in the tab "Attractions – Winter".
And in summer throughout the whole vacation period you can use a chair lift and various kinds of downhill vehicles on a slope of Kotelnica Bialczanska 5 km from the house.
Also in a 5-km distance there are two biggest aquaparks of Podhale region – Terma Bania in Białka Tatrzanska nd Terma Bukovina in Bukowina Tatrzanska.
And lastly, just five kilometers separates you from Slovakian border in Jurgow and from a lot of interesting places at that side of Tatras.
But you do not need to cover a 5 km distance to find something interesting. Just outside the gate there are big meadows ideal for walking, where sheep flocks graze in summer. The path, that starts just outside our house, will lead you up to the top of Sarnowska Grapa, from which there is a beautiful view on Tatra, Pieniny and Gorce mountains.
You need less than a kilometer walk and you find yourself at the wide bed of Bialka river "paved" with white stones. When water level in the river is low, it is an ideal place for walking or sunbathing.
If you prefer cycling, there are bike hire shops in the neighbourhood and plenty of bike routes with various degrees of difficulty.
Apart from this we guarantee unforgettable views on the mountains throughout the whole year, beautiful sunrises and sunsets, the evening sky full of stars, falling stars in August… You must see this with your own eyes.